The English Speech Contest for celebrating the 35th anniversary of Sanyou was successfully held
To celebrate the 35th anniversary of Sanyou, the first "SPEAKING FREELY" English Speech Contest of Sanyou kicked off in April 2021. As a well-known international patent agency, Sanyou has a large number of professionals that are proficient in foreign languages. There were more than 60 contestants from different departments. After multiple rounds of competition, 16 contestants finally entered the third round of the semi-finals.

The judges were three foreign teachers who watched the competition live online and commented on each player's performance. Among them, the team players led by Mr. Li Hui perform noticeably well and all 4 of them booked their tickets for the final. 3 of made a clean sweep of the MVPs of this round.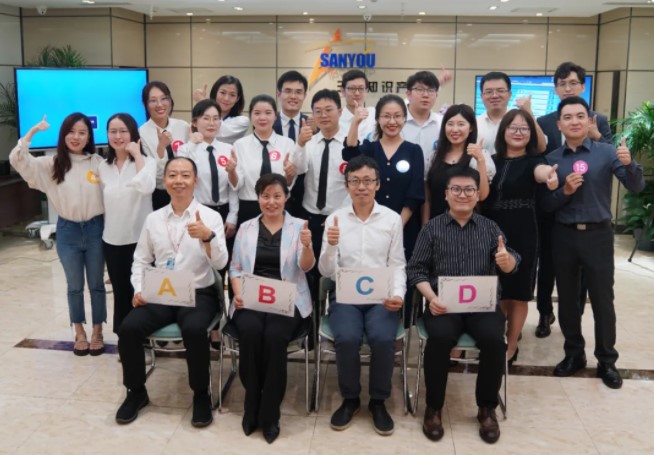 Disclaimer:
Part of the public information from our website is from the internet. Reposting of such is intended to spread more information and promote network sharing. They do not represent the opinions or any other suggestions of our website and we are not responsible for their authenticity. Part of the works of our website, which we just edit and upload, are from voluntary contributors. Our website only serves as a communicational platform for such works and therefore bears no responsibility for any copyright issues involved. In case you find any works violating your intellectual property rights, please contact us, so that we may change or remove them in time.
All information provided is for reference only. We do not guarantee the accuracy, validity, timeliness and integrity of the information. Our website and our employees are not directly or indirectly responsible to the users or any other people in any way, for any faults, inaccuracy or errors in delivering any information. To the maximum extent permitted by applicable law, our website claims that we do not assume liability for any direct, indirect, collateral, consequential, special, punitive or exemplary damages of any user or any other person, incurred by using or failing to use any information or links provided by this website.