The final of Sanyou's "SPEAKINGFREELY" Japanese speaking competition has rounded off
Sanyou's "SPEAKINGFREELY" Japanese speaking competition rounded off after two matches!
In the first match, each contestant told Chinese stories in fluent Japanese. Their stories were funny or touching, but they all expressed their love for the motherland and enthusiasm for spreading Chinese culture.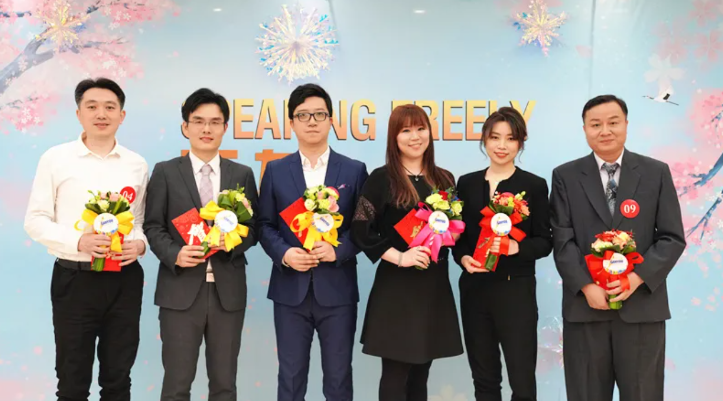 The top three took a group photo
In the second match, the six qualified contestants debated in groups. On the thought-provoking topic of "Which is more important, communication or working competence?", the contestants of the two teams fully elaborated their own views. Their logic as well as their marvelous deliveries left deep impression to the audience.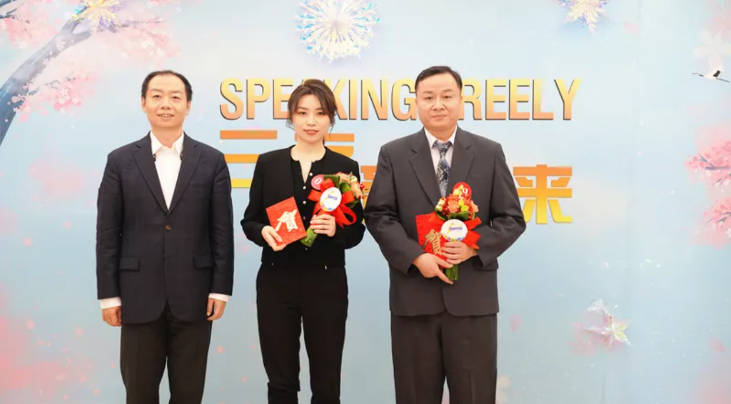 Group Photo of the Runners-up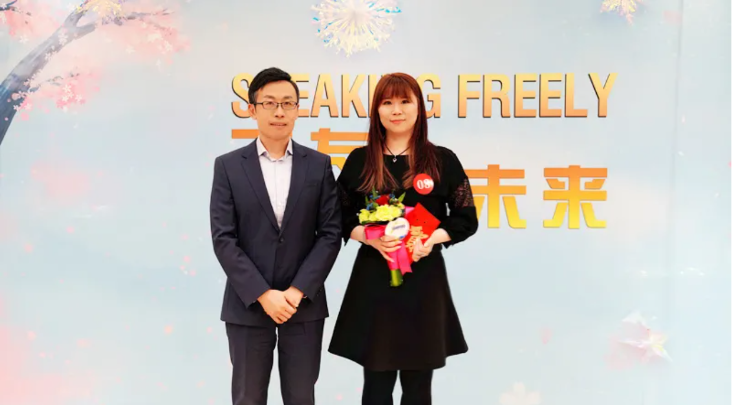 The Champion
Winter failed to reduce the enthusiasm for learning, and with applause and joy, all participants enjoyed and completed the final wining either competition or friendship!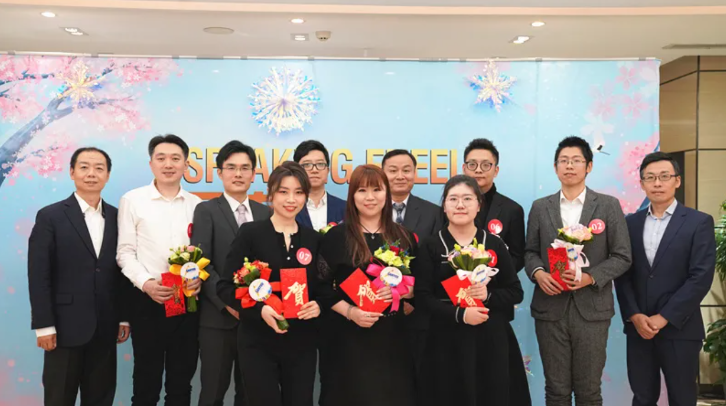 The competition ended perfectly with the strong support of leaders and employees of all departments.
Disclaimer:
Part of the public information from our website is from the internet. Reposting of such is intended to spread more information and promote network sharing. They do not represent the opinions or any other suggestions of our website and we are not responsible for their authenticity. Part of the works of our website, which we just edit and upload, are from voluntary contributors. Our website only serves as a communicational platform for such works and therefore bears no responsibility for any copyright issues involved. In case you find any works violating your intellectual property rights, please contact us, so that we may change or remove them in time.
All information provided is for reference only. We do not guarantee the accuracy, validity, timeliness and integrity of the information. Our website and our employees are not directly or indirectly responsible to the users or any other people in any way, for any faults, inaccuracy or errors in delivering any information. To the maximum extent permitted by applicable law, our website claims that we do not assume liability for any direct, indirect, collateral, consequential, special, punitive or exemplary damages of any user or any other person, incurred by using or failing to use any information or links provided by this website.